1
Top 5 Awesome Meat Grinder Ideas and Recipes
Last Updated on by Anita I. Diamond
Long ago, people used to go to a butcher to have their meat ground up.
There were two choices at that time: grinding meat by hand at home or buying it pre-ground from a butcher.
It's hard to determine whether butchers are grinding meat in a clean and safe environment and what ingredients are going to be part of your meat. Ground meat could be full of bacteria and chemicals. All these things were hidden from the customer. Grinding meat yourself removes these issues.
Once meat grinders and then electric meat grinders came onto the market, people released a sigh of relief. Over time, the meat grinder industry introduced a vast variety of products with various features, accessories and different qualities to help you prepare your meat in your own kitchen. Now you can rack up a wide range of healthy dishes with your own hands and these meat grinders will save your precious time.
Here are 5 top meat grinder ideas to make recipes with your meat grinder in no time.
Make these healthy recipes in a clean environment and add flavor according to your choice and taste with your own best meat grinder.
 Below Are The Top 5 Meat Grinder Recipes
1. Barbecue Pork Burger Recipe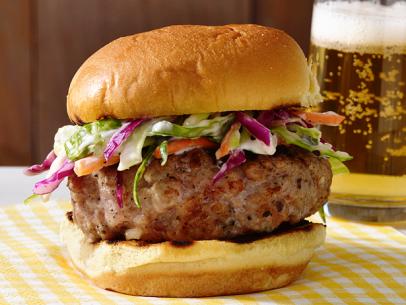 Making a barbecue pork burger is an easy cooking task if you have a meat grinder in your kitchen to grind the pork according to your desire. Barbecue pork burger is one of the tastiest, easiest meat grinder ideas you and your kids and friends will enjoy.
Ingredients
Ground meat (1.5 lbs)
Red onion (1 sliced, 1 grated)
Pepper ( 1 tsp)
Salt (1./4 tsp)
Split soft onion rolls (4, paralleled)
Barbecue sauce (1/4 cup)
Directions
Heat the grill and broil on Medium High
Place the ground meat, barbecue sauce, salt and pepper, and onion in a medium sized bowl. Mix all these ingredients lightly with a fork. Don't overdo it to avoid meat smashing
Once the mixture is ready, divide it equally into four patties. Now, make a half-inch deep groove in the center of each patty with your thumb. These grooves will help to keep the burger plain while grilling
Use salt and pepper in the barbecue pork burger to add flavor according to your taste. Grill the burger for 5 to 8 minutes each side until cooked well
Serrve with barbecue sauce and onion rolls with sliced onion to add maximum flavor and enjoy the party!
2. Grilled Lamb Kefta
Ground lamb Kefta are rectangular patties cooked on skewers. This delicious recipe could also be made on the grill.
Ingredients
Ground lamb meat ( 1 lbs)
Fresh chopped parsley leaves (1 cup)
Peeled and mashed red onion (1/2 cup)
Ground cumin seed ( 1/2 tbsp)
White sandwich bread without crusts and drenched in water for almost half an hour and then dried (2 slices)
Paprika (2 tbsp)
Kosher salt and freshly ground pepper
Red pepper leaves
Directions
Mix all the ingredients in a large bowl with wet hands until the mixture gets sleek
As you work more on the mixture, the fat will merge well into the meat and it will combine consistently.
Divide mixture into 10 – 12 parts and form them into patties
Make 6-inch long sausage shape patties and insert skewers through each portion
Put the Kefta skewers on a grill and cook each side on Medium High 3 – 4 minutes
When the Kefta are cooked well, remove them from the grill and serve with warm pita and yogurt. Enjoy this best meat grinder idea along with your family
3. Cheese Stuffed Burger Recipe
Ingredients
Ground chuck steak (3 lbs)
Worcestershire sauce (2 tbsp and 2 tsp)
Salt (1 tbsp)
Black pepper (1 tbsp)
Cheese (4 oz)
Split rolls or buns (8)
Packed baby spinach (2 cups)
Beefsteak tomatoes, cut into 8 slices (2)
Mushrooms (1 cup)
Directions
Gently mix the ground beef, salt, pepper and Worcestershire sauce in a large bowl. When the mixture is ready, make patties from it. Prepare the grill on Medium High
Form the cheese round each piece of patty. Make pockmarks in the center of each patty with your thumb. Place cheese in those pockmarks and enfold the beef with cheese
Cook the cheese-stuffed burgers on the grill for 5 – 8 minutes each side. Enjoy the taste of this succulent burger with tomato slices, spinach and mushrooms
4. Classic Horseradish
Ingredients
Freshly grated horseradish (1 cup)
Sour cream (1 cup)
Salt (1/4 tsp)
Vinegar (1/2 cup)
Freshly ground black pepper (1/4 tsp)
Directions
Take a medium bowl and mix up the vinegar, salt, pepper and horseradish. When all the ingredients are well combined, pack this mixture into a pot and put it in your refrigerator for a few hours to meld the flavor
This recipe is now ready to spice up your ham, eggs, vegetables, and other edibles
5. Spiced Chicken and Ham Spread
Ingredients
Cooked and chopped chicken (1 cup)
Cooked and chopped ham (1 cup)
Grated sweet pickle (1 tablespoon)
Minced lemon rind (1 tablespoon)
Salt, black pepper and Tabasco sauce to taste
Soft butter (4 tbsp)
Directions
Use chicken or ham leftovers to make this great meat grinder idea in a traditional way. Grind your chicken and ham in your meat grinder
In a large bowl, put the ground ham and chicken with the other ingredients. Mix these up well so they intermingle with each other and make a smooth texture. When the recipe is ready, cover it in a wrap and place the bowl in your refrigerator for 1 – 2 hours
Serve for a delicious meal